Product Specification (PDF File)
From One Map Source
Coordinate dispatch, AVL and desktops leveraging your investment.

Creating a geofile for your dispatch system from your mapping system just became a whole lot easier.
GeoBuilder© from International Computer Works, Inc. (ICW) is an add-on application module that works with Mapinfo Professional and ICW map editors. After your map has been updated with the ICW map editing utility, you create a grid table with either the native MapInfo tools or if you choose to use the US Bureau of the Census TIGER/Line Files as your base, you may use the block tables as the grid. The assignments for police response, fire response, EMS, ambulance, animal control, and any other agency are maintained as attributes to each grid. Through the use of the grid, you can manage any changes to assignments or modification to jurisdictions.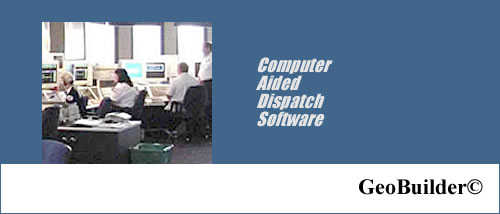 GeoBuilderDTG© was developed to provide a means for agencies to use GIS data (principally street data) developed by local departments such as county or city GIS departments with which to build a geofile. The goal of this strategy is to minimize the mapping effort that might otherwise be required on the behalf of the dispatching agency and be positioned to use updates from the original authoring agency when available.
The grid can be built using the development tools in MapInfo Professional or from externally provided data, but in either case must be constructed to align with the geometry of the road network.
View the additional details about GeoBuilder© published in our Product Specification (PDF File) or call for more information.